(Above) By combining organic textures with flesh toned colours, this hand stitched piece captures elements from natural landscapes as well as human anatomy, showing the connection between the two.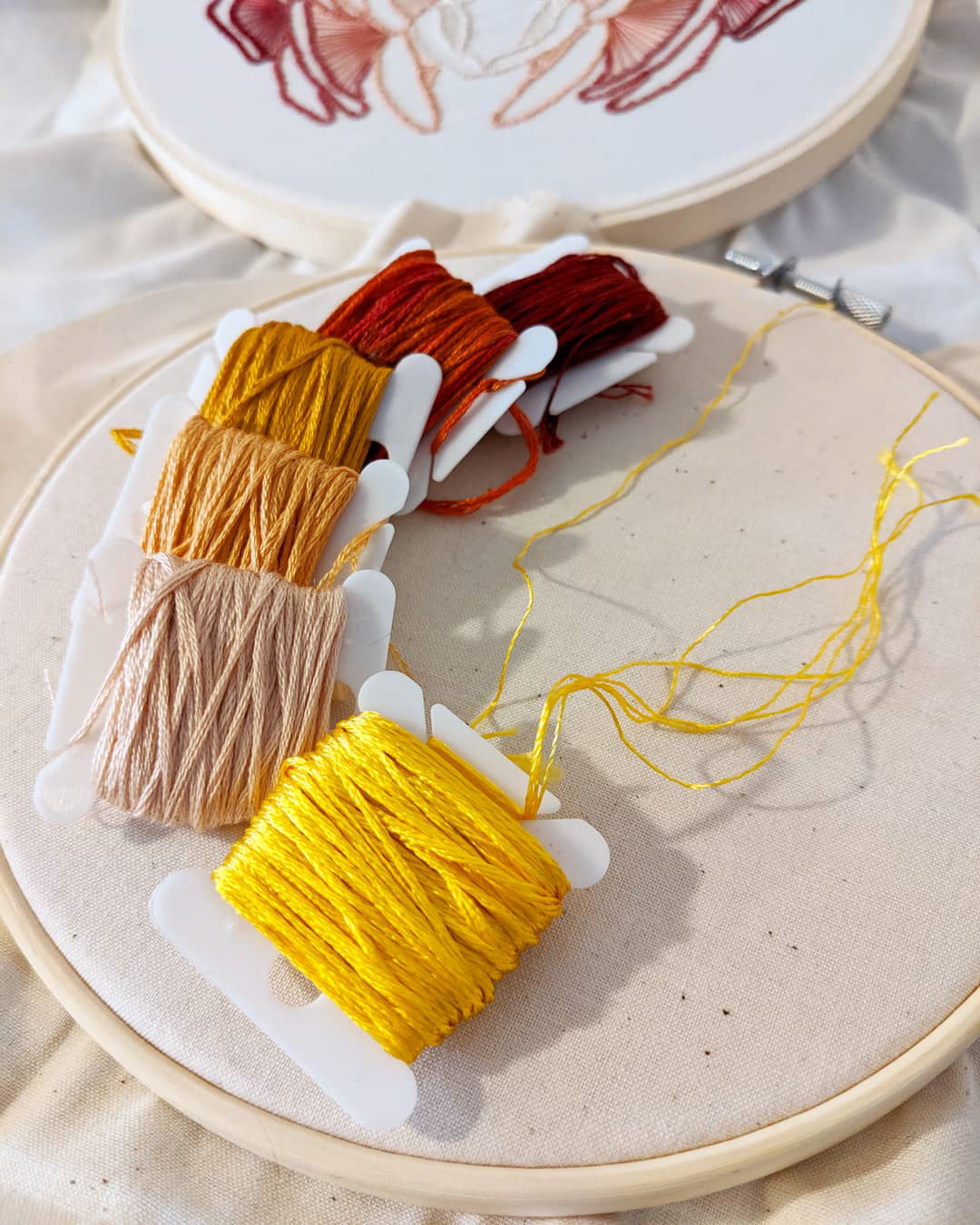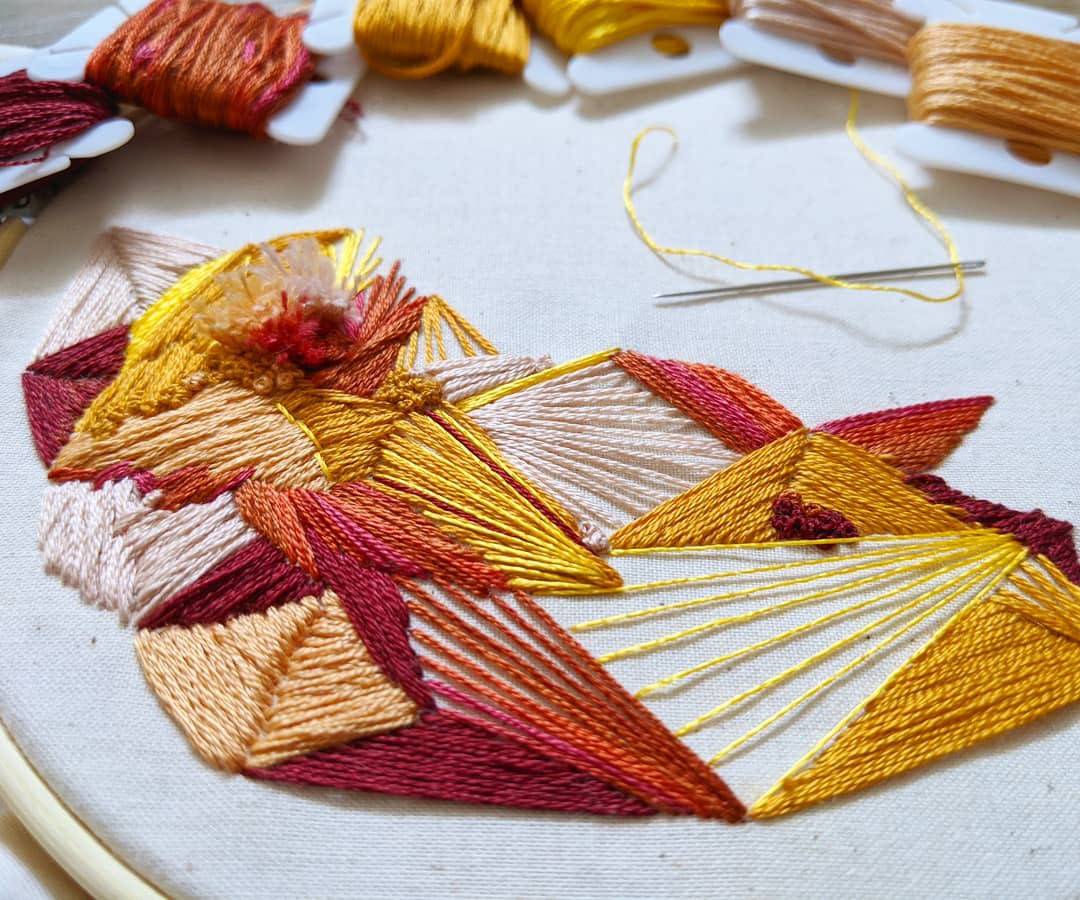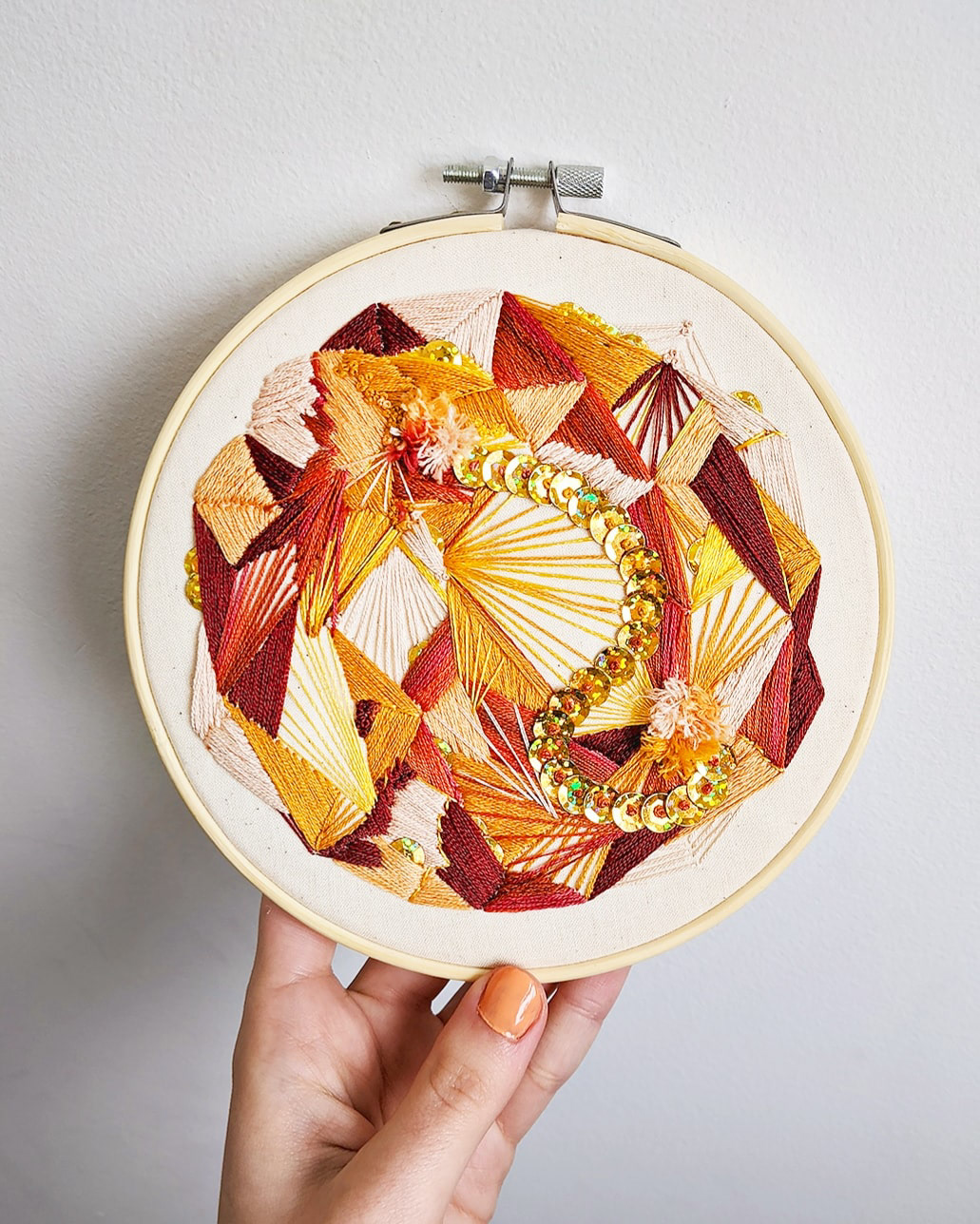 (Above) This hand stitched piece was created in hopes to evoke a feeling of joy to its' viewers. The colour yellow is happy, and I felt that we all needed some happiness during these
uncertain days of Covid-19.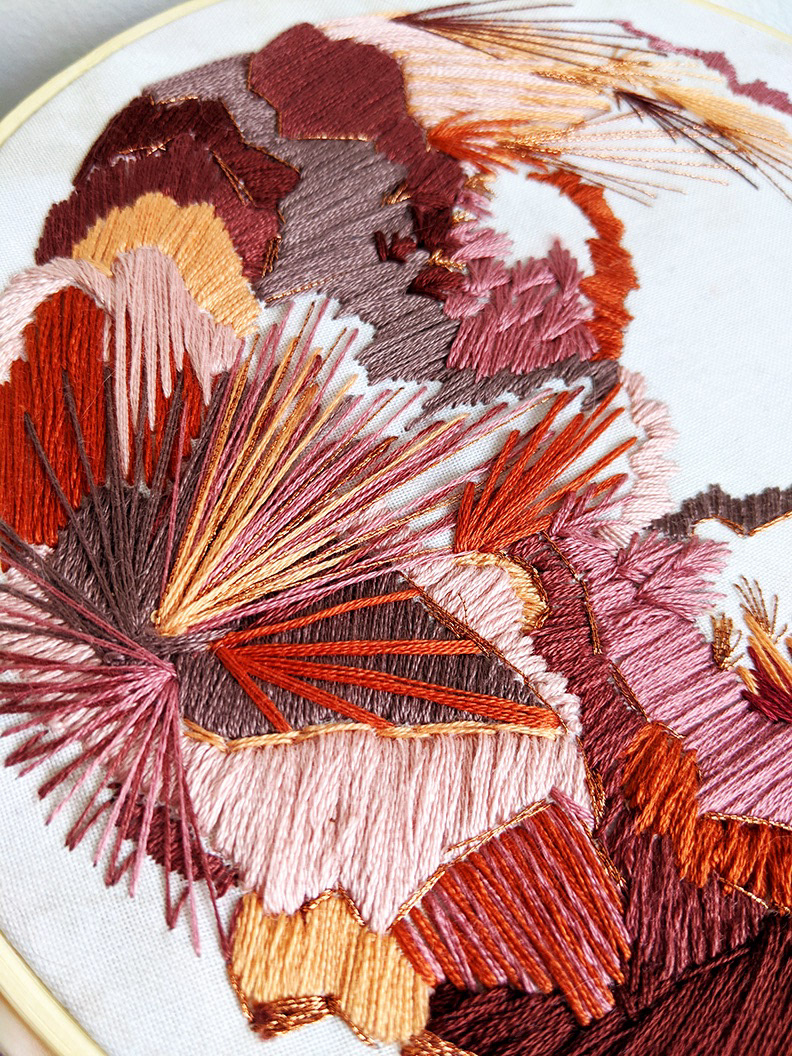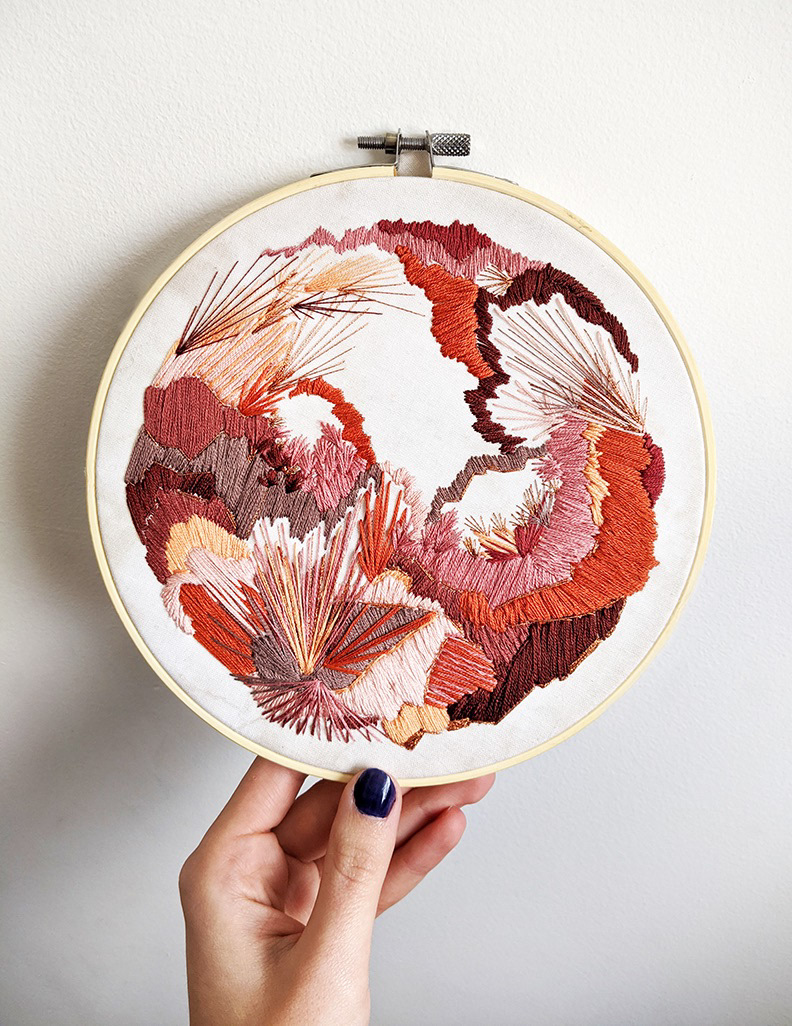 (Above) This hand stitched piece is an abstracted depiction of coral reefs. Through the use of multiple textures and colours, the viewers are encouraged to reflect on their own 
anatomical similarities with coral.